Denne begivenhed er allerede afholdt.
Welcome Day for NEWCOMERS/Velkomstdag for TILFLYTTERE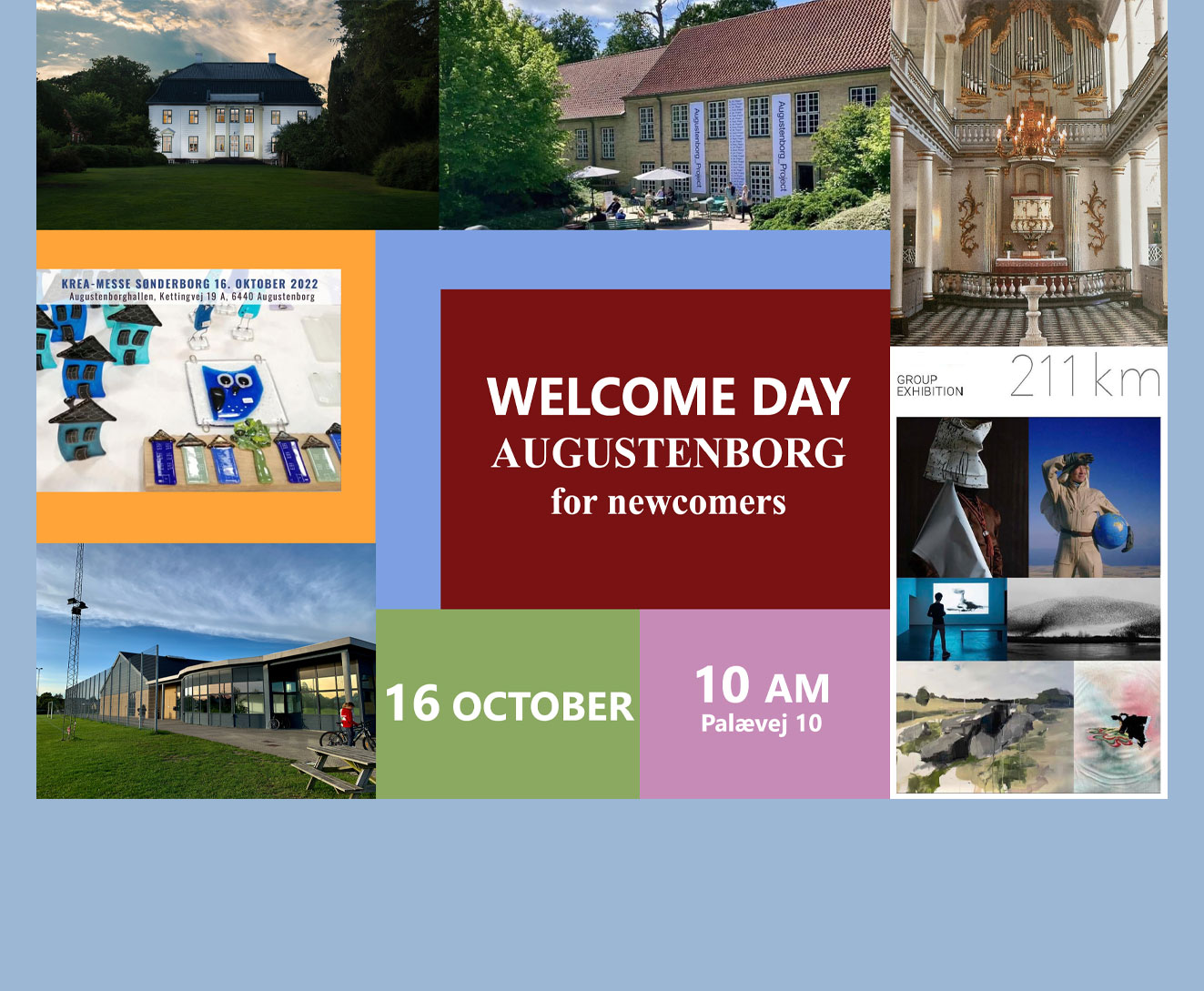 Welcome Day for NEWCOMERS
Velkomstdag for TILFLYTTERE
16 October 2022
10.00  Augustiana Kunstpark & Kunsthal
(Augustiana Art Park & Art Gallery)
Palævej 10-14
6440 Augustenborg
(click to open route directions)
We meet outside The White Mansion.

10.45  Maxus101 Art Gallery
High-end art from Danish and International Artists at Augustenborg's brand new art gallery
at Augustenborg_Project. Mr Anthon Maxus will present to us the latest exhibition "211km".
11.15  Augustenborg Garden Bistro
Brunch
12.15  Augustenborg Palace Church
Visit to the very special and historic church.
13.00  Augustenborghallerne Aktivitets- og Kulturcenter
(Augustenborg Leisure and Culture Center)
Tour in the sports center + coffee/tea and cake.  
13.15  KREA Festival
The KREA (creativity) festival will only be in the Augustenborghallerne on 16 October.
Here you find everything you need to set free your creative spirit.
Besides shopping creative articles, there will also be workshops, kids' corner etc.
The Augustenborg Welcome Day is free of charge for all newcomers. However, for practical reasons sign-up is necessary no later than 9 October.
Please sign up HERE.
Should you have any queries, please send a mail to Jeanette (als@augustenborg.dk)